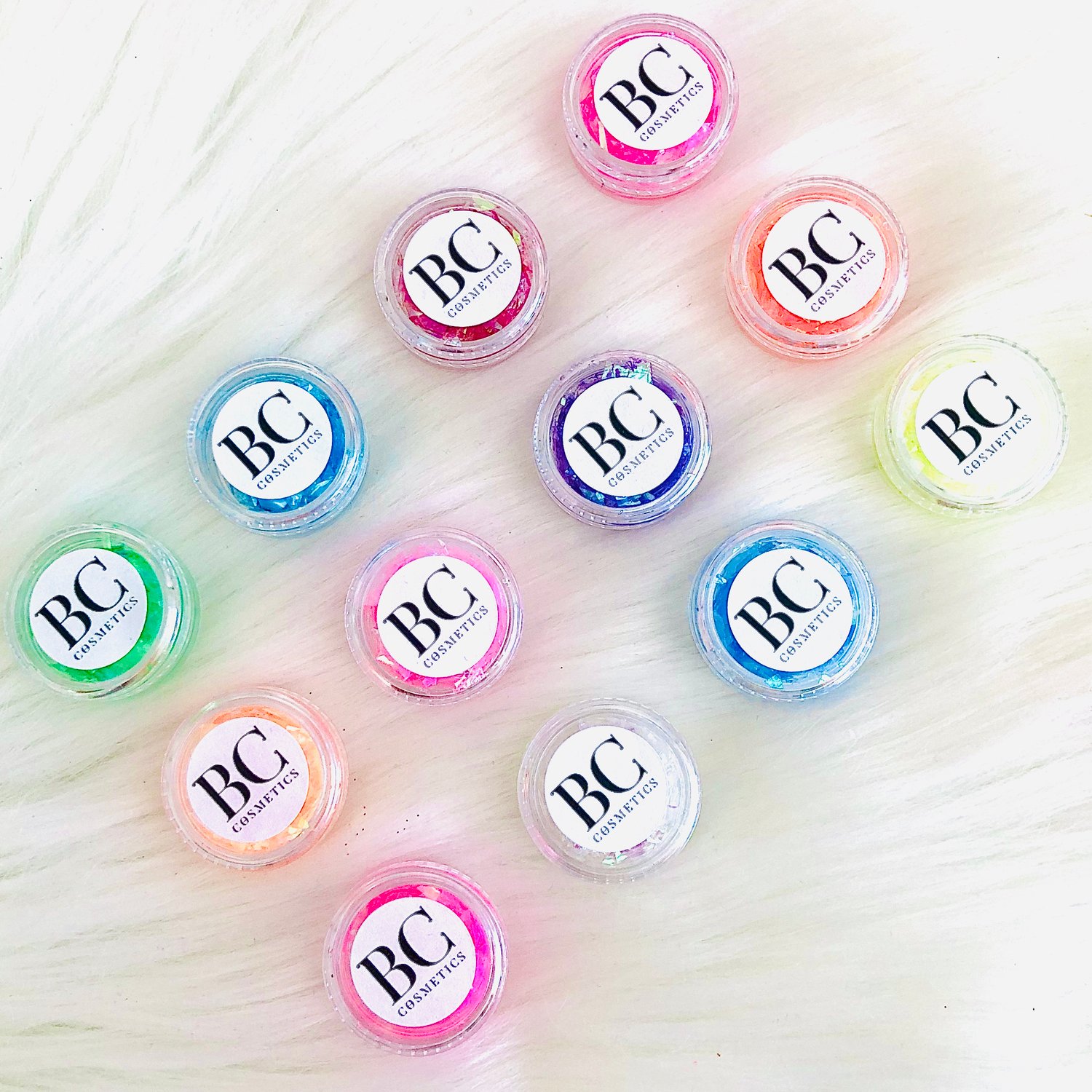 "Iridescent Flakes" - Collection
Looking for the perfect addition to your kit or collection? Here is our collection of 12 Iridescent Flakes in an assortment of holographic colours. Simply apply with a glitter fixing gel and you are ready and set to glow!
All of our products are cosmetic grade and 100% cruelty free.